Free Album Cover Generator Online
It takes only a few minutes to design your own album cover artwork or playlist cover. It's free and once you have designed your song, album or playlist artwork you can download it immediately. No registration required.
The free album cover generator is the perfect tool for creating attention grabbing album cover artwork. With a simple interface and easy to use controls, you can create amazing covers in minutes. And best of all, it's free! So why not give it a try today and see what you can create?
Need A Custom Album Cover Design?
As an artist, one of the most important elements of your album is the cover artwork. It's what will catch people's eyes on store shelves, and it can be a make-or-break factor in someone's decision to buy your album. 
If you want to realize a very special design idea and couldn't do that with the Free Online Album Cover Designer, check out the following recommended professional graphic designer.
How to use the free online album cover generator
WhatsMusic.de's free album cover designer makes it easy to create appealing album covers for all your albums, EPs, singles, podcasts and music tracks in just a few minutes. Designing album covers is an important part of being a musician. It's a way to grab attention and stand out from the crowd. With the free album cover generator, you can create stunning artwork that will make your music stand out. So what are you waiting for? Create your own album cover today!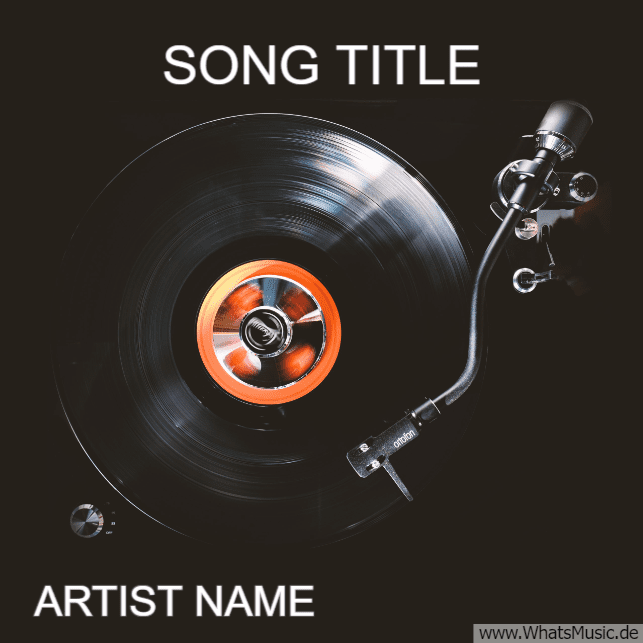 Free access to professional designs
Are you a musician or a DJ releasing your own songs? There are many ways to promote yourself and your release. Your album cover is one of the most important promotional tools for your music. Make sure you include your unique logo design along with your artist name, album title and eye-catching but simple images.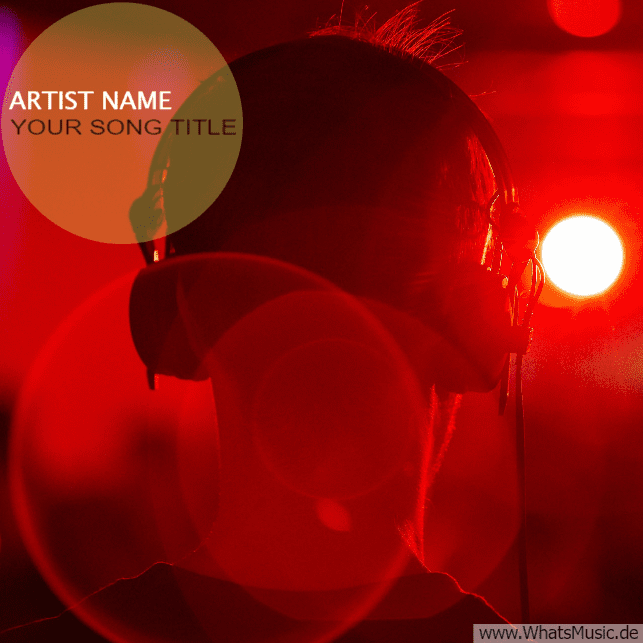 How to create an attractive album cover online for free
Create an eye-catching album cover using fonts, colors, and images that reflect your music and brand identity. Choose a font that is easy to read and won't disappear even with a busy background. Try to create a minimalist, yet unique design. Make sure your graphic looks good even as a thumbnail.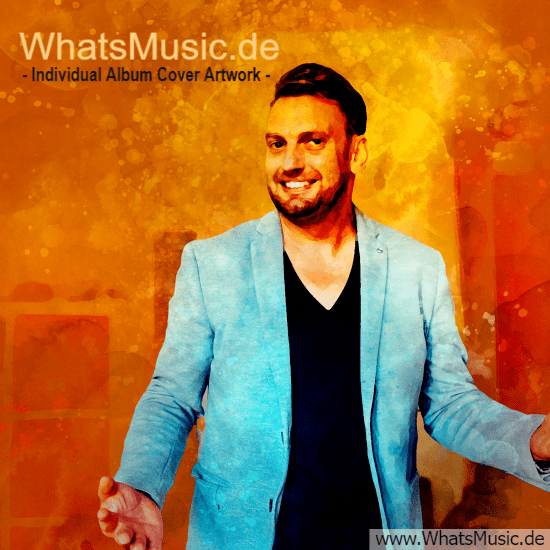 Have you had a great show recently? Do you know a gifted photographer? Your images should be at least 3000 x 3000 pixels and have a resolution of 300dpi. If you don't have a suitable image available, you can either use one of our templates or use Pexels. Pexels is a great source for high quality, royalty free images and photos. With over 80,000 stock photos and videos, Pexels is perfect for creating your own album cover artwork, marketing materials, or website graphics. Plus, all images on Pexels are free to use, no attribution required! So what are you waiting for? Start browsing Pexels today and find the perfect image for your next project. As an aspiring musician, one of the most important things you can do is make sure your album cover is eye-catching and professionally designed. The free album cover generator will help you do just that, by providing you with a easy-to-use platform that lets you customize your album cover to perfection. With a few simple clicks, you can add your own photos and text, and choose from a variety of layouts and designs. Best of all, it's completely free to use!
So what are you waiting for? Start creating your dream album cover today, and make sure your music stands out from the rest!
Get a professional album cover
If you want to realize a very special design idea and couldn't do that with the Free Online Album Cover Designer, check out the following recommended professional graphic designer.
Why you need an album cover
If you want your music to be taken seriously, then you need to have a professional album cover. Your album cover is the first thing that potential fans will see, so it needs to make a good impression. It should be eye-catching and should represent the type of music you make. Potential fans will make snap judgments about your music based on your album cover, so you need to make sure it looks good.
A well-designed album cover can help you stand out from the crowd and make your music more memorable. Potential fans might see your album cover in a record store or online, and it can help them remember your music when they see it again. A good album cover can also make your music look more professional and give you a leg up on the competition.
If you are serious about your music career, then you need to invest in a high-quality album cover. It's one of the most important ways to promote your music and make a good first impression on prospective fans.
In a digital world where music is largely streamed online, you may be thinking, why does an album artwork still matter? Even in the modern music industry, album art is still an important part of music promotion and distribution. First of all, you can't submit your music to a music distribution platform without a cover. It is a crucial part of the process.
Each single, EP, or album can visually represent a specific stage of your musical journey. Your album design can influence every aspect of your release campaign: live show posters, tour set designs, merchandise, and much more.
Album covers come in a variety of sizes, as they differ depending on the music producer, the artist and the purpose of the album. Whether you need digital or printed album covers for an artist, musician, band or music group, you need to be aware of the appropriate sizes for developing your album art.
Physical CD
Physical CD covers should be the size of a perfect square, approximately 4.75 inches x 4.75 inches. Image resolution should be at least 72 DPI, but the best quality is at 300 DPI.
Vinyl LP
The standard size for LPs is 12? inches (about 31.43 cm square) or 12.375px" x 12.275px". This size provides enough space to place the vinyl album in and out of the cover. and a large canvas on which the album cover can be fully displayed. Today, 12-inch vinyl LPs contain about 30 minutes of audio per side.
There are different cover sizes for digital albums for different streaming services. For Spotify, the image resolution should be 1500 x 1500 pixels, with a file size of 4 MB in JPG, PNG and TIFF formats, while Amazon on Demand Store requires an image size of 1600 x 1600 pixels with a file size of 10 MB in PNG/JPG formats. In addition, SoundCloud images must be be 800 x 800 pixels in size, with a file size of 2 MB, in JPG or PNG format, and album cover images for iTunes should be 3000 x 3000 pixels, with 300 DPI, RGB color mode, in JPEG, PNG, TIFF and GIF formats.