Song Review: Cimo Fränkel – "Magical"
From the sultry opening bass line to the seductive, neo-soul-inspired melodies, Cimo Fränkel's latest single, "Magical," is a mesmerizing blend of retro-cool and modern pop sensibilities. Released on March 24th, the track showcases the LA-based artist's masterful songwriting skills and knack for crafting infectious grooves.
The song's production, in D minor and at a steady 120 BPM, is smooth and polished, effortlessly supporting Fränkel's high, emotive vocal presence. Throughout the track, the bass guitar and electric guitar interplay, creating a groovy, steady pulse that beckons listeners to sway along. The percussion provides a solid foundation, adding depth and texture to the overall sound.
Fränkel's lyrical prowess is on full display in "Magical," as he seamlessly weaves a story of love, loss, and longing. His intimate vocal delivery is reminiscent of The Weeknd, with a raw vulnerability that strikes a chord with listeners. The emotional profile of the song is decidedly positive, even as it explores the complex feelings that arise after the end of a relationship. The energy level is medium, maintaining a steady, captivating pace throughout the song.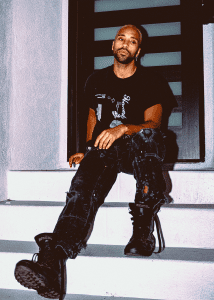 In an era where pop music often leans heavily on overproduction and bombastic arrangements, "Magical" is a breath of fresh air. Its retro, sparkling charm feels simultaneously nostalgic and innovative, drawing on influences from Michael Jackson and Huey Lewis while incorporating contemporary elements of Billie Eilish, Frank Ocean, and Tate McRae.
Cimo Fränkel has once again proven that he is a force to be reckoned with in the world of pop music. With over 2 billion streams across platforms, his work as a songwriter, producer, and artist continues to captivate audiences and leave a lasting impression. "Magical" is a testament to his immense talent and the undeniable magic that occurs when an artist can truly channel their emotions into their music.
Cimo Fränkel's ability to consistently deliver top-notch music with genuine emotion and soul is a rarity. "Magical" is yet another stunning addition to his already impressive discography, and I eagerly await his next musical offering.