Interviews can be a win-win-win situation - for the journalist, the artist as well as the reader
In this time there are many ways to promote yourself and your release. But despite social media and the latest promo methods, interviews remain an extremely important part of any promotion. With a good interview you not only reach your own fan base, but also arouse interest in people who have not known the music before and might otherwise never have discovered it.
If you are motivated as an artist and don't give standard answers, tell interesting anecdotes from your musician or private life, then the reader feels entertained. The readers get to know you better or discover you as new artist.
Why you should do the interview with WhatsMusic.de:
Especially if you have just started your music career, you should take every opportunity to introduce yourself and your music, even if the effort seems higher than the directly measurable benefit. Of course, you could put all the important information on your website and share your opinion on anything via social media. But a good interview also surprises you with questions you've never asked yourself before, and looks at your music from a whole new angle.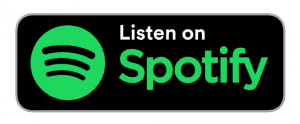 Spotify is the market leader among music streaming services and uses artificial intelligence to figure out which tracks people really like. To get millions of plays, the goal is to be placed in official Spotify playlists, as well as the playlists of the major networks. The algorithm monitors about 50,000 curators and tastemakers who heard songs very early and put them on their playlists, which later became hits. Well, it is extremely difficult to directly reach the curators of the gigantic playlists, besides you, there are thousands who try every week and among them there is certainly one or two who actually know the curator personally. Most playlist curators have an overflowing email inbox. Instead of reading their emails, they prefer to search for music in other places. A good starting point for many curators and tastemakers are music blogs.
Your advantages of an interview with WhatsMusic.de
Some tips: Try to really respond to the questions, and take time to think about them. Don't be too monosyllabic, but don't get caught up in minute-long monologues either. Above all, it is important to approach an interview with an appropriate level of motivation and to maintain that motivation.