"The Beat of Shiva" by Eastern Wizard.
Get ready to embark on a spiritual journey with "The Beat of Shiva" by the talented Eastern Wizard. The captivating track features a hypnotic, pulsating beat that sets the tone for the rest of the song. The F#/Gb-major key and 120 BPM tempo create an urgent and intense atmosphere, while the 4/4 time signature provides a steady rhythm that keeps the listener engaged from start to finish.
With an acousticness rating of 0.0374 and a danceability rating of 0.758, the production quality of the track is top-notch, blending electronic and organic sounds seamlessly for a unique listening experience. The song's energy level of 0.495 will have fans of electronic music energized and uplifted.
The melody of "The Beat of Shiva" is both complex and catchy, incorporating elements from various genres to create a truly unique sound. As a result, the track is much more than a simple dance number, elevating it to a musical journey that transports listeners to a world of spiritual exploration.
About Eastern Wizard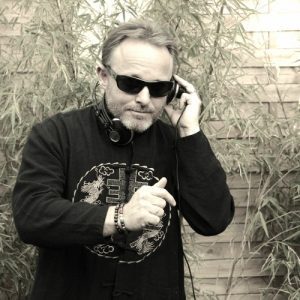 As for Eastern Wizard himself, he has an inspiring story. A former DJ for various occasions, he stepped away from mixing to focus on other aspects of his life. Despite this, he never lost his passion for electronic music, and after some time, he returned to the turntables with a newfound motivation.
Today, Eastern Wizard produces his own pieces of Deep House, Tech House, and Lounge music, using tones inspired by the Middle and Far East, Eastern Europe, and India. "The Beat of Shiva" is just one of his mesmerizing productions, showcasing his talent in blending organic and electronic sounds.
If you're a fan of electronic music and want to learn more about Eastern Wizard, check out his interview with WhatsMusic.de.
——————————————————————————————-
Are you an music artist looking to share your unique sound with the world? Do you want to showcase your talent and create a buzz around your tracks? Look no further! WhatsMusic.de can provide you with a professional and engaging song review just like this one for your very own tracks.
Our reviews will captivate and engage your audience, highlighting the best features of your music and capturing the essence of your sound. Whether you are a seasoned artist or just starting, we will work with you to create a review that truly represents your unique sound and style.
Don't wait any longer! Get in contact with us today and let us help you take your music to the next level. With our expert reviews, you'll be sure to captivate your audience and leave a lasting impression.